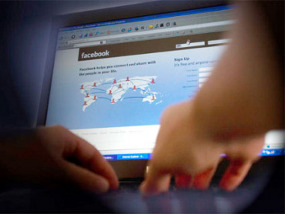 Jejaring Sosial Facebook Siapkan Aplikasi Terbaru "Baca Berita"
. Facebook, seiring perkembangannya tak sekedar menjadi tempat menjalin pertemanan. Jejaring sosial ini selanjutnya memiliki banyak fungsi, dari mulai beriklan, bermain game hingga menonton video. Dan kabar terbaru menyebutkan, Facebooker juga akan bisa mengakses berita terbaru.
Menurut laporan Forbes, situs yang didirikan oleh Mark Zuckerberg itu saat ini tengah bekerja dengan sejumlah perusahaan media besar termasuk di antaranya The Washington Post, CNN dan The Daily milik News Corp., menggarap aplikasi bernama 'Facebook Editions'.
Aplikasi yang kabarnya akan diluncurkan September 2011 ini digambarkan Forbes sebagai sesuatu yang mirip dengan news outlet versi aplikasi yang bekerja secara live di dalam wall Facebook.
Namun juru bicara Facebook yang dimintai keterangan mengaku saat ini tidak punya keterangan detail untuk dipublikasikan.
"Kami tidak punya sesuatu yang baru untuk diumumkan. Situs media papan atas di seluruh dunia telah terintegrasi dengan Facebook dan kami terus berdiskusi dengan para partner membahas cara meningkatkan integrasi ini," kata juru bicara tersebut.